Samsung debuts its first VR Camera, Gear 360. The dual lens technology allows you to record 360-degrees field of view. Either use one or both at the same time, each of those wide angle lenses give you 180-degrees field of view. With just a single click of a button it may record 3840 x 1920 pixels high resolution video (4k) and 30MP photos. The Gear 360 is made to shoot, stitch & edit, view and share the media on the go.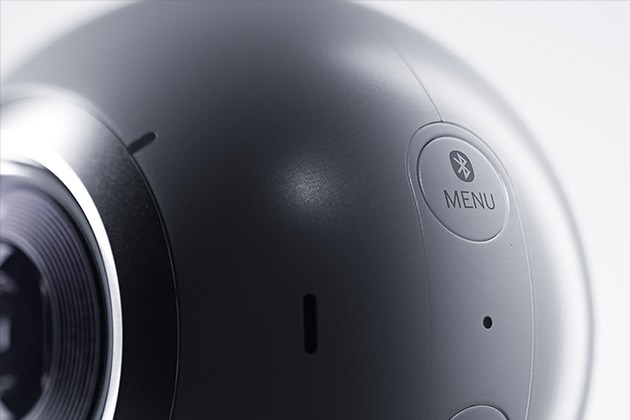 Pairs up with a Galaxy smartphone via bluetooth and by using Wi-Fi Direct, it transforms the large screen into very handy remote viewfinder. For storage purposes, it can take upto 120 GB of microSD card. The VR Camera is dust and splash resistant at any angle up to 60˚ from the vertical.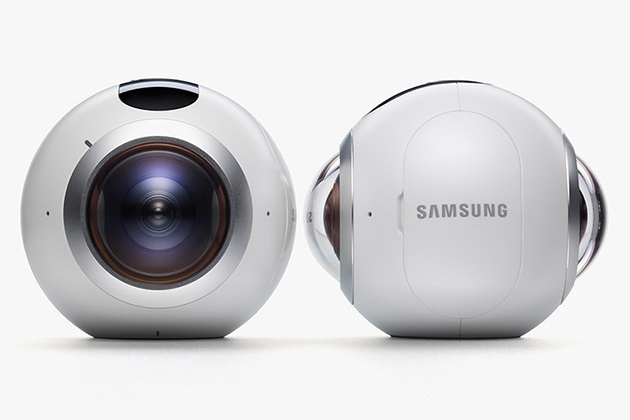 Equipped with bright F2.0 lens that gives you bright and captivating pictures, Gear 360 can easily be setup to work with Google Street View App. Checkout the VR Gallery to see more 360 Videos and photos.
For now, watch the following video in 4k Resolution to see the Samsung's new gear 360 in action.
https://www.youtube.com/watch?v=hocIatxuddk
Available at samsung.com for $TBA