Is your bachelor pad missing that extra… something? Why not incorporate a few pieces of fine art? Nothing classes up a bachelor pad quite like art does.
Unfortunately, quality art can cost you an arm and a leg. But what if we told you that you can create great art for your home only by using a printer? Here are 5 ways you can boost your home's aesthetic through the tried-and-true practice of home printing. And you don't have the break the bank to get an MTV-worthy crib!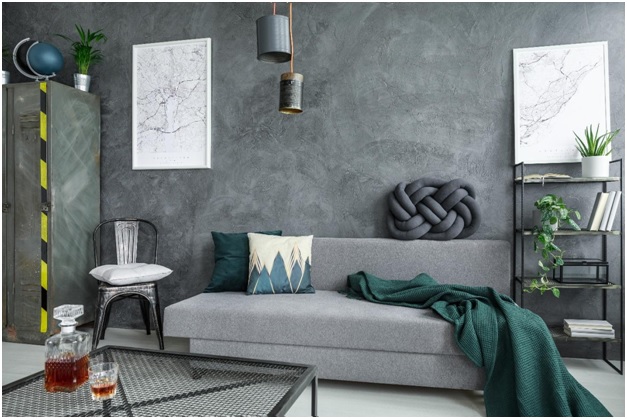 1. Stylize Bathroom Tiles
A great bachelor pad must have a great bathroom. Your bathroom décor should be so clean and elegant that it'll distract from that fact that the room is used for bodily hygiene. One element of the bathroom that makes a huge difference: tile. If you live in an older building, your bathroom tile might be chipped or faded. Or, it's possible that your bathroom is too bland overall, in which case it wouldn't hurt to spice up the bathroom tile.
You can use home printing to give your bathroom tiles a makeover. Silly as it sounds, it's really easy to do and it can add a whole new flair to your bathroom aesthetic. Here's what you do:
Using a photo design document, like Photoshop or InDesign, create a stunning design that you can overlay over each tile.Adjust the design so that it'll match the measurements of a single tilePrint the design on clear matte sticker paperWhen printed, cut away the excess sticker paperCarefully stick the design onto the bathroom tilePrint out the design in bulk and apply to all the tiles in your bathroom
In no time, the tiles in your bathroom will be more decorative, or, at the very least, their imperfections will be less noticeable.
2. Create 3D-printed Items
You can undertake more intricate art projects via 3D printing. What is 3D printing? Basically, a 3D printer allows you to print out 3D objects. The machine uses melted plastic and precise layering to craft any kind of item, so long as you can make a digital blueprint of it. 3D printing is still in its early stages, but there are smaller 3D printers available that are compact enough for a bachelor pad. If you don't own one, don't worry—this is the only 3D printer solution on this list. But if you do, here are a few artistic creations that you can produce:
A bust of yourself and friendsLampshadesVasesSculptures
You can even craft furniture! You'll have to print your furniture in pieces, and then assemble it IKEA-style. But if there's a furniture design that you really want, that you either can't afford or can't find, a 3D printer can bring it to life. You can literally create one-of-a-kind creations with a 3D printer, so long as you apply some creativity and ingenuity.
3. Create Multi-Panel Art
One of the most popular pieces of hanging wall art » Watch Full