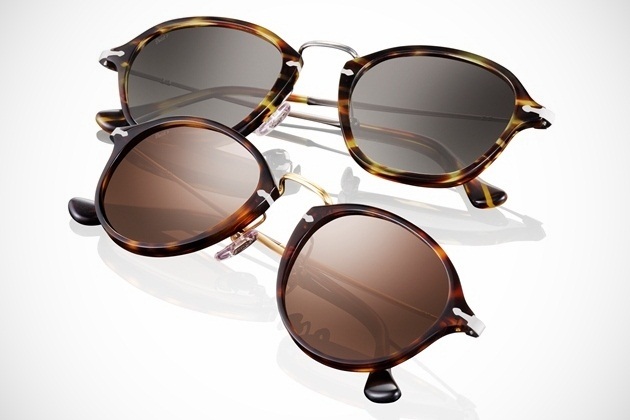 Persol Reflex Edition
Persol, the brand has always been synonymous with the highest quality Italian design, pays homage to the classical world through a unique collection of eyewear: Persol Reflex Edition. Stopping beauty for over a hundred years, cameras have made possible the creation of an infinitely large number of images of the world around us, and thus enabled the behavior of images in memory for future generations. The same magic and poetry hidden behind the development and induction of images, is expressed in the unique process of creating Persol eyewear.
The project consists of three models of glasses: the first time a special holder in the project Correction (PO 3044V model) and two pairs of sunglasses (PO 3046S and 3047S PO), both equipped with a Photo-Polar lenses. Persol Reflex Edition project is inspired by the style of vintage analog cameras, which underwent transformation through the use of modern technology. PO 3047S PO 3046S and are also available with Polar lenses (polarized) and Photo-Polar.
Lenses are made of ultra-thin (1.8 mm) mineral glass, light and very comfortable. Designed based on advanced research and carefully crafted, perfectly protect your eyes from the sun's harmful rays. Polarised lenses reduce the effect of blinding glare. The reflected light is blocked by the special filters, which form a barrier against harmful sun rays. The lens type Photo-Polar were combined two technologies: polarized and photo chromatic. Polarizing filter stops the reflected light and promotes a clear and sharp vision, while the filter changes color intensity for lighting conditions to provide excellent visibility in a variety of conditions.