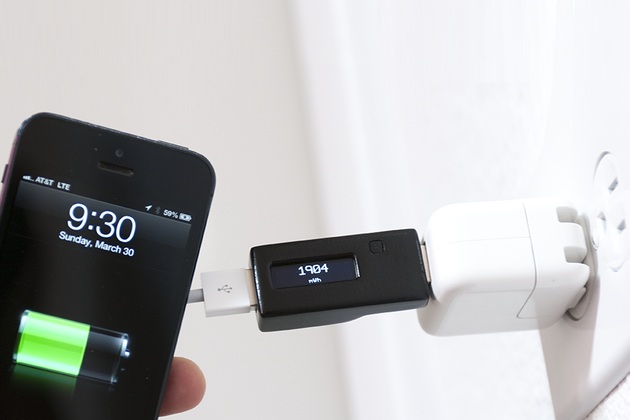 Legion Meter Charges Your Smartphone 92% Faster
This Legion Meter has come out of nowhere and is proudly out at Kickstarter with a promise you really want to listen. It charges your phone or tablet 92% faster than the normal speed. Surprisingly, it's not a bulky or heavy, instead a very portable (2.4") finger sized device that accelerates the charge speed up to 92%. It features an OLED display that shows four modes, the power in Watts your USB port is delivering, current in Amps, voltage and miliwatt-hours counter to detect battery capacity.
This charger by the PLX devices features a patent pending Charge Accelerator Circuit that functions on two modes operations for Apple and Android. It dynamically converts USB port to optimize the charge speed according to the mode selected. Ultra fast charging tools are no more a myth now with the emergence of this innovative USB multimeter charge accelerator.