If you have never used a label maker, you probably don't know how much they can help in everyday life. Now, while they are a top choice amongst small businesses regarding producing address labels, Barcodes and the like, a label maker should also be a prime weapon used in the battle to stay organized in your home.
Initially, you might be thinking that the previous statement is hyperbole. After all, how much can a label maker really help with organizing the home or Office? Well, combined with a little bit of imagination, you won't want to be without a label maker again when it comes to keeping things under control – as the following points will help illustrate.
Label Your Designated Storage Solutions
Well, 'imagination' is perhaps not the right word for this one, as labeling boxes and other storage solutions is nothing new. Nevertheless, it is worthy of being mentioned due to just how practical this tip is with regards to organization.
From toys to Christmas decorations, labeling your specific storage boxes is a great help towards reaching maximum efficiency. That's because your family will know where everything is, and they will also know where to store items.
Label Your Kitchen
Just to specify: this doesn't mean placing a 'kitchen' label on the door to your kitchen. What it does imply, however, is that labels can be used for a diverse selection of kitchen-related aspects.
For example, if you have a container for perishable items like fruit, vegetables and previously prepared meals, you can add a label that specifies their best before date. As well as this, you may also label canisters that hold dry goods such as sugar and flour, while Labeling the Contents of Cupboards and pantry shelves also helps with knowing where things are (and where they go).
Label Your Plugs and Cords
How many times have you stood behind a television, sweat dripping, as you frantically search a seemingly endless number of plugs to find the right one for your needs? Well if your TV is hooked up to a Blu-ray player, video game consoles, Android box and so on, this is perhaps a relatable situation. Yet, this can easily be averted by, you guessed it, labeling all of your cords and plugs.
Label your Office Files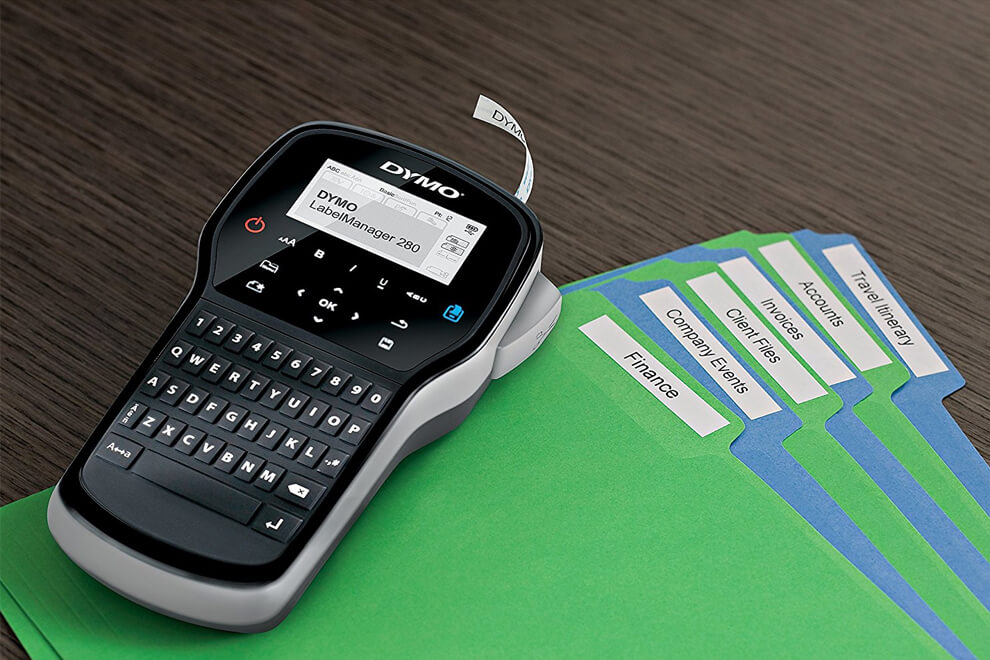 At this point, you might have started developing blisters from going gung-ho with creating labels, but there's no reason to stop now.  If you have an office, a label maker is one of the more practical tools to use. Okay, so it won't rank up there with a computer or the humble pen, but labels can make quick work of organizing your files and folders – something that you'll be extra appreciative of when something like tax season rolls around.
Now that you've read about » Watch Full