Because a small emoticon is worth a thousand words, a startup has developed a keyboard incorporating Emojis. A unicorn button, a taco or even a skull button, the keyboard from Emoji Works will enrich your emails from emoticons. Emojis has invaded SMS on iPhones, but it still is a little more complicated to use the computer. The Emoji Keyboard has about 47 to 120 emoticons depending on which modal you buy.
To use it simple, simply hold down the "emjoji" key to get the desired image. Compatible with Mac, Windows and iOS, this bluetooth keyboard is available in three versions, one at 79.95 dollars with 47 images, the Emoji Keyboard Plus at 89.95 dollars with 84 emojis and Emoji Keyboard Pro 99.95 dollars with over 120 emoticons. The last two models can play on the color of skin of an emoji to get even more possible combinations.
No exact date has yet been confirmed marketing for now. However, the keyboards are already available for pre-order, and first deliveries are expected to take place in early December.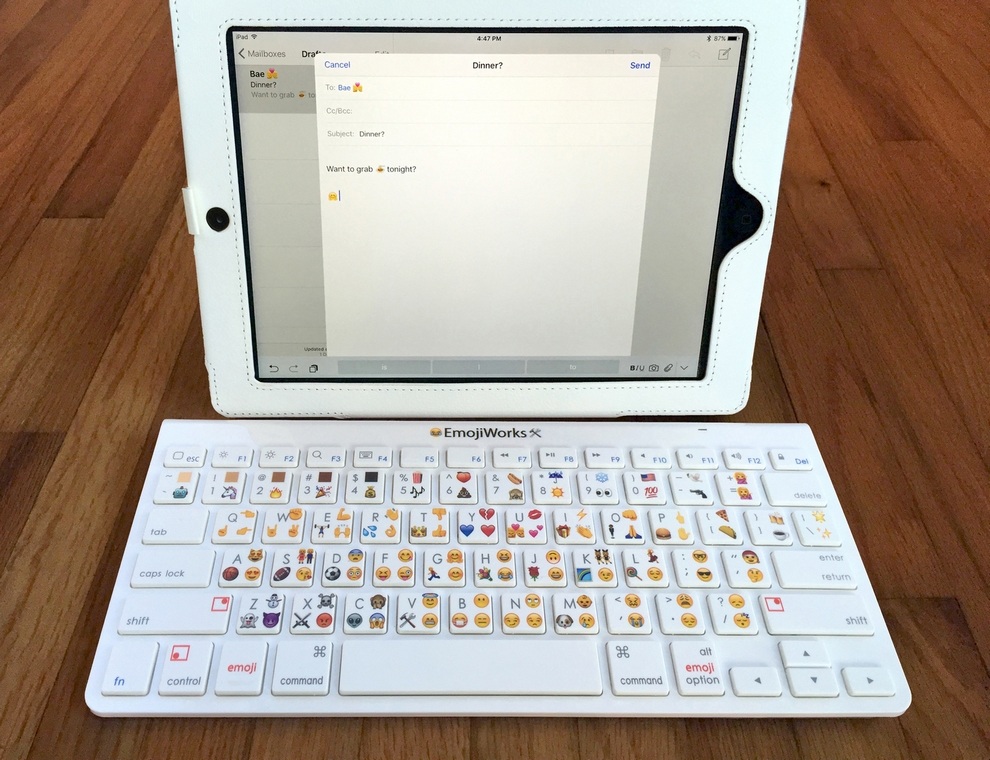 Available at emojiworks.co/ for $49.95