The Nomadic House Furniture Trend
The Modern Furniture Trends tend to focus more on elegant, simple and plain spaces rather than wooden themed expensively creative kingdoms. Still, both depend upon your lifestyle preferences. Talking about Nomadic House Furniture Trend, the Hungarian brand Hannabi is committed to tune your surroundings in a conveniently simple, modern & portable lifestyle. Their designs are inspired by the most basic geometrical shapes that do not only inflict a peaceful & thoughtful impression but also allow you to encourage the beauty of minimalism.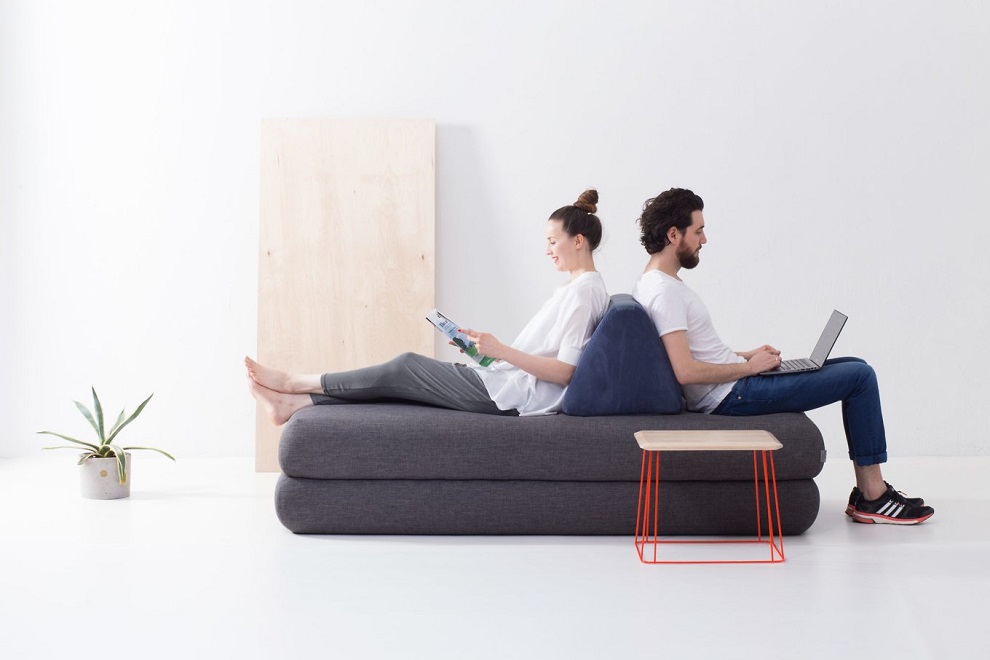 Take Urban Nomad Sofa for instance, it can be flat-packed and assembled without any tools. The complete collection will be displayed at the 56th edition of international furniture fair that'll take place between 4-9 April.