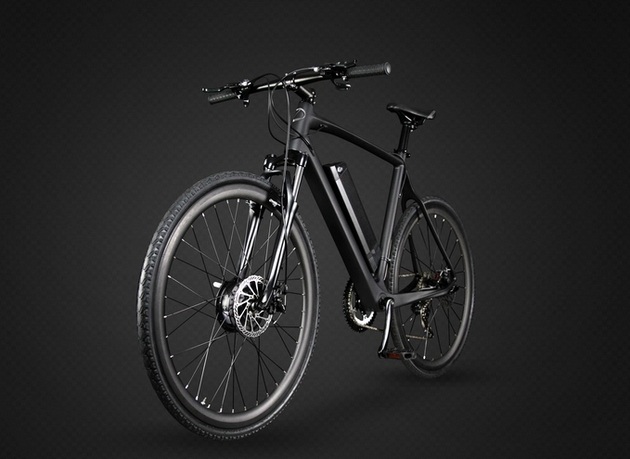 Daymak EC1 ebike – Carbon Fiber Electric Bicycle
The Daymak EC1 ebike is probably the most affordable carbon fiber electric bicycle. The whole weight of carbon fiber frame is just 34lbs. This ebike is powered by a 250W brushless DC motor in the rear wheel which can take you to the maximum speed of 32 km/h. The EC1 comes in two versions, regular and advance. With advance version you can carbon fiber seat, handlebar and post and carbon fiber rim. The advance version with carbon fiber replacements reduces the total weight to 28lbs.
The motor get its power from replaceable 24V 8.7ah Lithium-ion battery which provides a maximum range of 25-30 km, while the advance models come with 36V 7.8ah batteres. Its modular design allows you to easily change the rear wheel so you can convert it to regular mountain bike. It also has a LCD that continuously displays the status of your ebike. The Daymak EC1 ebike is available to buy through kickstarter.