When it comes to interior design, males care more about the high tech, the gadgets, and the comfort than they do about the color of window treatments or the shade of carpet that's on the floor.
When you have a home office, you don't have to focus on the boring interior design elements. Instead, you need to focus on what makes your office unique, exciting, and most of all, yours. Check out some of the manly must-haves for your home office.
Fusion Table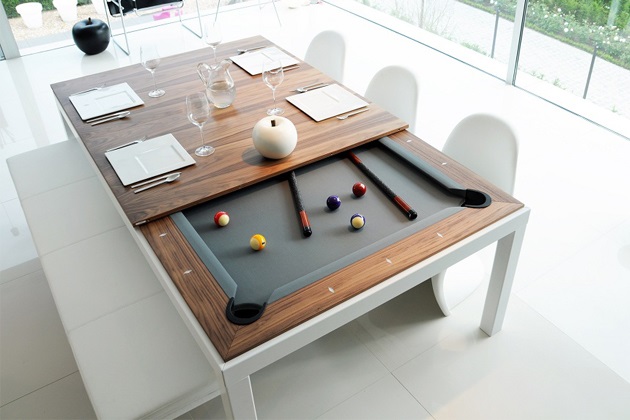 Relieving stress is very important when you're working hard. A Fusion Table can be just the thing you need to create that work-life balance that's so important. These tables act like a conference table for those important business meetings, but then they come with a surprise, such as a pool table. Once you're done with that meeting, you can simply switch the table over and get your game on. This will help you relieve some of the stress of your work day while also helping you use your brain in another creative way. Plus, even if you're not working and the table spends most of it time allowing you to play billiards, well that's just fine too.
Retro Dry Erase Board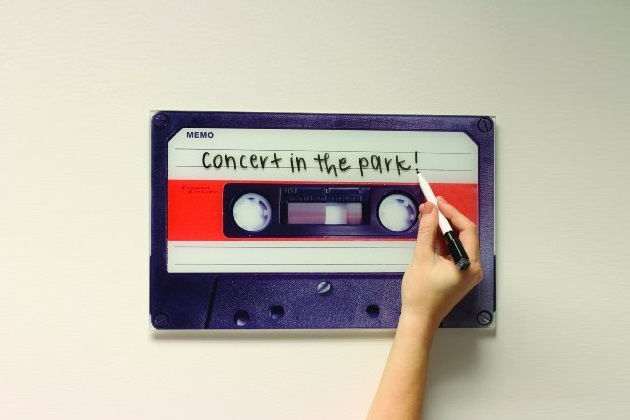 White boards are a great way to generate ideas and get the creative juices flowing, or they're simply a nice location for you to write down important information. However, a plain, generic white square white board just won't cut it when it comes to your home office. Instead, you need to invest in a dry erase board that's more exciting and unique, such as the Retro Dry Erase Board. This little office nugget looks just like an old cassette tape. Obviously, if you were born after 1995, chances are you have no idea what it is, but for all the older working people out there, this will bring back some fun childhood memories that will add some fun and flair to your office.
Baseball Office Chair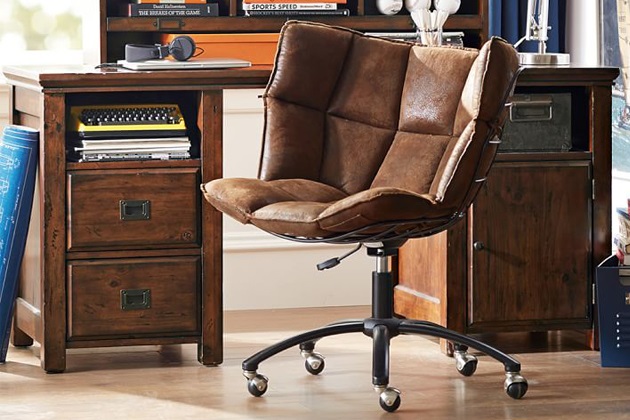 Sitting in an office all day can be tedious, but when you get comfort and add it with something you love, you'll have a chair you don't want to leave. The Baseball Office Chair is a great addition to any manly office. Its leather material is comfortable and will allow you to work all day without any body pain. Plus, the baseball glove style will make it an accent piece and conversation starter for your office. The worn leather look will also match any type of décor in your current office, so there's no need to redecorate just to make it work. If you are a sports fan, and » Watch Full
Available at amazon.com for $90