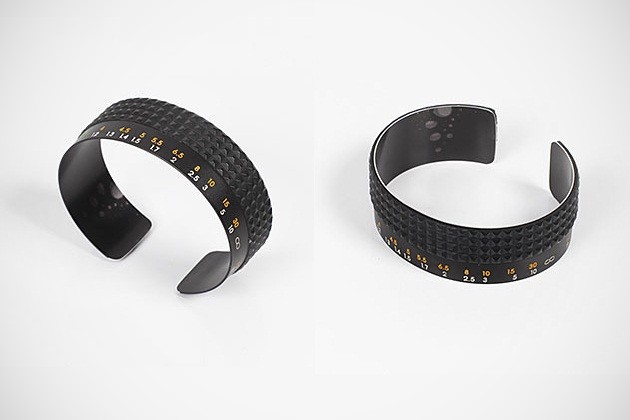 Recycled Camera Focus Lens Cuffs
Craig Arnold is a photographer who broke a lens and created this unique collection of jewellery. Display your passion with style, with this unisex camera bracelet. Each cuff is one-of-a-kind, displaying the characteristic wear and tear from its previous life.
Perfect for the photography professional or passionate hobbyist.