Budd Shirts London
Looking your best is an objective of most men but, without the right garments draped across your frame, it's often easier said than done. If you're looking to score highly in the sartorial stakes, you'll definitely need to consider your choice of dress shirts and accessories and finding a tailor who can deliver the finest bespoke shirts that ramp up any man's dapperness considerably. One such tailor, who has an established reputation on both sides of the Atlantic, is that of Budd Shirtmakers who operate out of Piccadilly Arcade in the west side of London.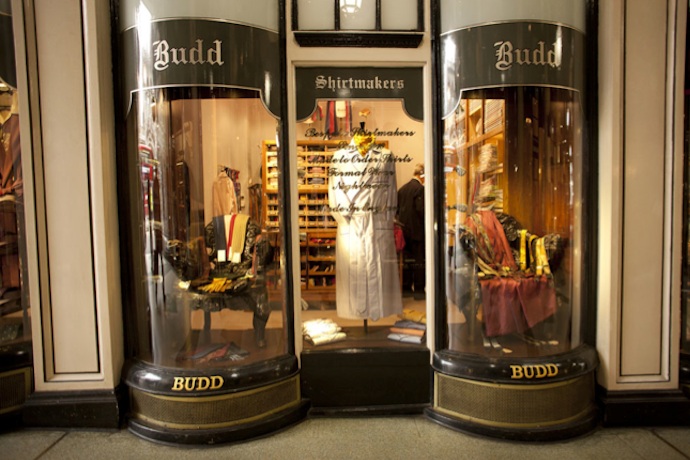 Established in 1910, Budd Shirtmakers still operate out of the same small London store in which their business first began over a century ago and it is testament to the highly luxurious and sought after nature of their wares that they have managed to create a worldwide reputation surrounding Budd shirts despite their relatively humble surroundings. Crafted from the finest materials sourced from all over Europe and made by hand in the UK, the additional quality of shirt from Budd is immediately evident from the moment you put one on. Superbly tailored and comfortable in the extreme, it will be difficult to find a more well crafted or more stylish dress shirt on the market than those to be found on the well-stocked shelves of Budd Shirtmakers.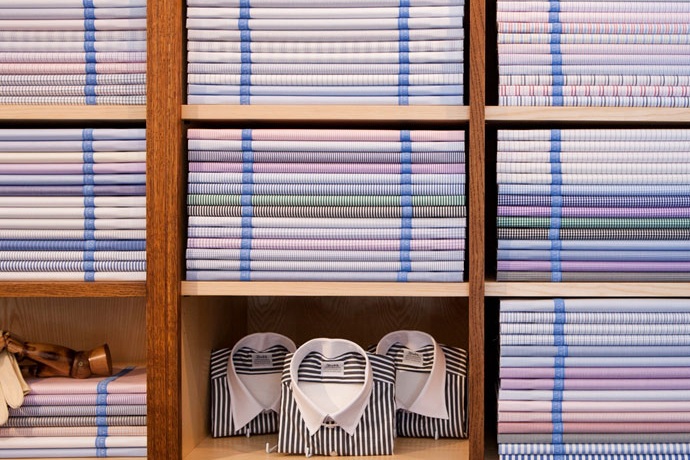 Menswear is obviously something that all men take an interest in and when wares as fine as the shirts and accessories from Budd find their way onto to the market, it's difficult not to be impressed. Stunningly luxurious and devilishly dapper – the perfect choice for those looking to replicate a Don Draper-esque style in their life. Offering a wide array of goods ranging from simple but painfully stylish white shirts right through to wonderfully eye-catching pocket squares, Budd are bastions of sartorial style who are helping keep the traditions of tailoring alive and kicking.