The latest trends in concept cars might still involve alternative energy and new tech, but style, speed, and general cool factor never go out of style for the true car enthusiast. Still, who doesn't want a taste of the latest cool transportation?
Whether they're in your stars or not, check out these five dream-worthy rides.
Fiat 500 Abarth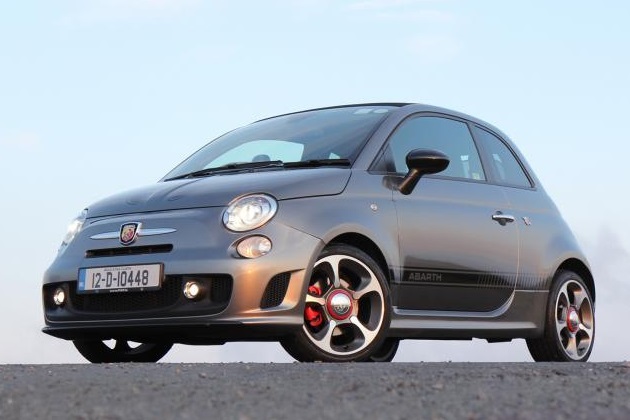 Image via Flickr by Dave Humphreys
Stylish and aggressive, the Fiat 500 Abarth also proves practical with an MSRP listed below $25,000 and excellent fuel economy with 28/34 MPG city/highway.
Don't be fooled by its diminutive appearance. The Abarth's high-performance, 1.4-liter turbocharged inline-four cylinder engine hits up to 160 horsepower and is paired with a five-speed manual and sport-tuned suspension.
To spice up the vintage look, the Abarth comes standard with 16-inch alloy wheels, a leather upholstered dashboard, a Bose audio system, and of course, the signature scorpion logo. Optional features include two-tone leather seats, a cloth fold-back top, red or white racing body stripes, and 17-inch wheels.
Full of head-turning appeal, it's the Everyman's version of classic Italian design, speed, and sporty handling.
Alfa Romeo 4C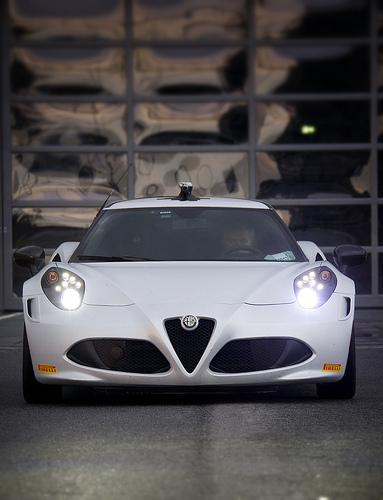 Image via Flickr by AlBargan
Alfa Romeo has plans to make at least 2,500 models per year of the sleek, sexy Alfa Romeo 4C. This coupe follows behind the 8C as the only Alfa to be hitting U.S. soil in the coming year.
Featuring a mid-engine chassis, rear-wheel drive, and a strikingly light carbon-fiber exterior, this turbocharged, 240-horsepower performer satiates any foreign sports car lover's lust.
The estimated MSRP currently stands at a striking $84,000, pinning it against the Porsche Cayman and Lotus Evora.
BMW i8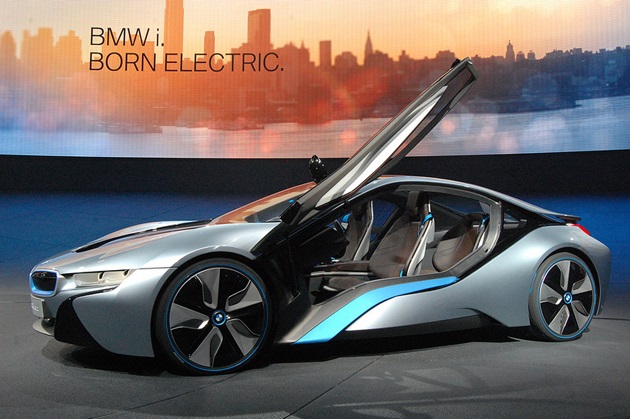 Image via Flickr by pestoverde
Following in the footsteps of the i3, the BMW i8 is the second plug-in hybrid vehicle in BMW's "i" lineup. Yet, unlike the suburban-friendly i3, the i8 is the first sports car that delivers progressive alternative fuel technology.
The i8 operates with a mid-mounted, 1.5-liter turbocharged inline-three cylinder engine that powers the rear wheels and a lithium-ion battery pack-powered electric engine that powers the front wheels for a combined 357 horsepower. To counteract the additional weight of the battery, the i8's exterior uses a carbon fiber shell.
With its exotic look, wing doors, and luxury interior treatment, the i8 is supernaturally fun to drive. However, if the near $136,000 price tag exceeds your budget, check out some KBB cars for sale to start saving; you can buy two nifty hybrids there for less.
Ford Transit Skyliner Concept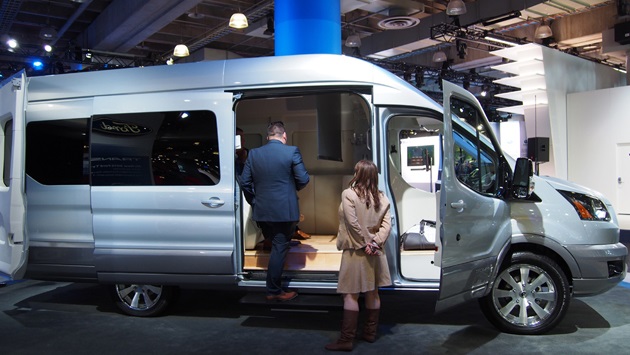 No one has ever said, "don't judge a book by its cover" for car purchases. However, » Watch Full