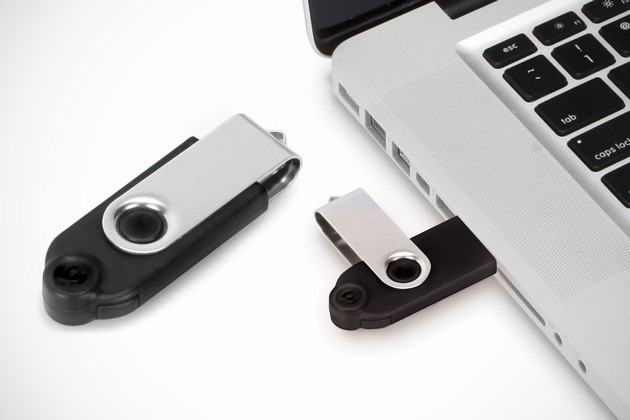 Voice Authenticating USB Drive
We've featured some of very unusual USB drives such as paper clip USB drive and heart pendant USB drive but Voice-Authentication USB Drive is new, serious and most useful drive available now.
Unlike other secure USB drive the Voice Authentication USB Drive don't use any user-interface. By just plugging and it into a USB port and speaking the password the drive's powerful voice recognition software detects the specific frequencies and nuances of its owner's voice and unlocks your data only sound and password matches. This drive comes with to capacity of 8GB and works with both Mac and PC.