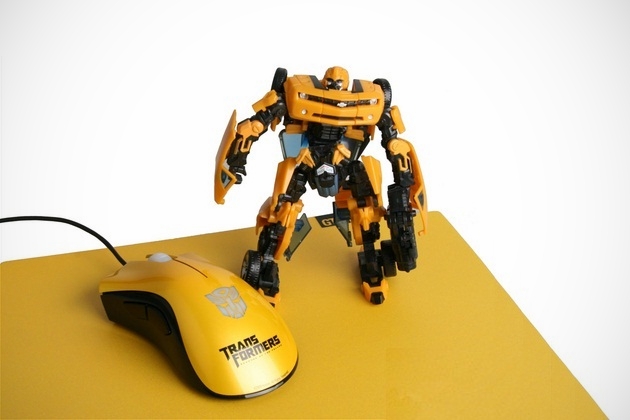 Razer DeathAdder Optimus Prime Edition Gaming Mouse
U.S. manufacturer Razer's computer/gaming peripherals has always been famous because of appearance and cool breathing design. Razer DeathAdder Transformers 3 Edition features famous Transformer logo. Not only the mouse is outstanding in appearance, but also it has a very high collection value. As a Transformers fans, maybe you would like to have it. The Razer DeathAdder Transformers version uses comfortable design, inherited from the Razer Viper mouse, which has always been excellent feel and accurate. The wheel at also has got the new material and the yellow lighting design.
As far as performance is concerned, the Razer DeathAdder mouse has a brand new the 3500DPI's Razer3.5G engine, more than four times of standard 800dpi mouse precision, high positioning capability. 1ms response time and gold-plated USB interface to avoid dropping frames of the players in the game, instruction delay phenomenon, to meet the needs of the majority of gamers. In addition, The mouse scroll wheel with 24 individual click positions 5 independently programmable buttons, making you a more simple and effective in the operations of the game.