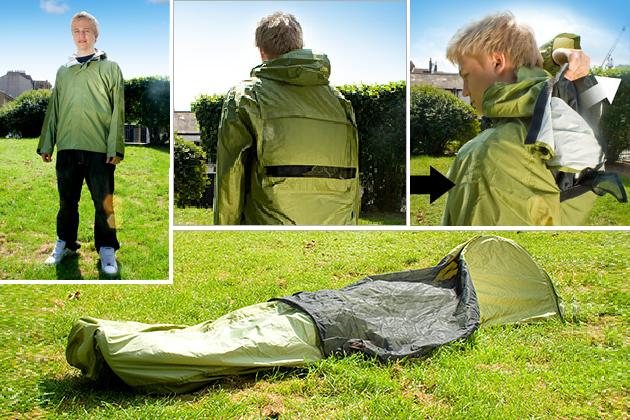 JakPak – Jacket and Sleeping Bag
They told me I could be anything, so I became a tent!
JakPak is designed to take care of those who take 6am journeys into dark woodlands, whenever the nature calls. JakPak is a comfortable jacket that transforms into full-size waterproof sleeping bag. Included mosquito net protects your face from the mosquitoes and other insects.