A start-up New York has developed a portable antenna that can take communications networks relays in case of interruption of cellular services. The tool, which connects to a smartphone with Bluetooth Low Energy, enables the exchange of encrypted messages at distances ranging from 1 to 80 km.
The goTenna was developed for hikers, sports enthusiasts and outdoor activities. After downloading an application compatible with iOS and Android smartphones, you will be able to send SMS even when you do not have a network or when you do not have a WiFi connection. These messages can be sent individually or grouped. Users can also send their GPS location; ideal if you are lost or need help. Watch this short video to see how this works.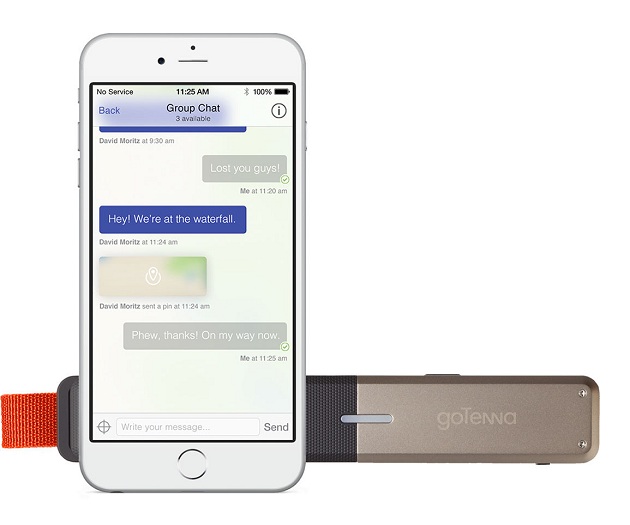 It a small rectangular device weighing only 51 grams, designed to be attached to a backpack or on another device. The range varies depending on the terrain where you are. In town, its scope is limited to a few streets or 800 meters, while in nature, groups who tested were able to communicate at distances up to 8km. On a single charge the device should be able to send 700 messages.
The goTenna are sold in pairs at $199. It is not possible to buy them individually. What is interesting is that you do not have to pay any subscription fee. Daniela Perdomo, co-founder of the company, said that the company could possibly charge additional services in the future. However, the basic messaging feature is always included with the purchase. The company hopes that its product will also be used to communicate during disasters. She has also signed a partnership with the New York City Economic Development Corporation to provide devices for small businesses so they can communicate during a disaster.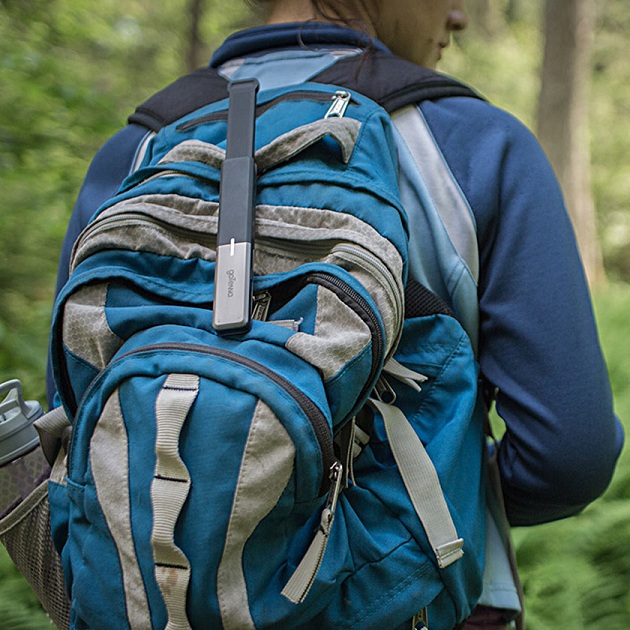 https://vimeo.com/100711244
Available at gotenna.com for $199