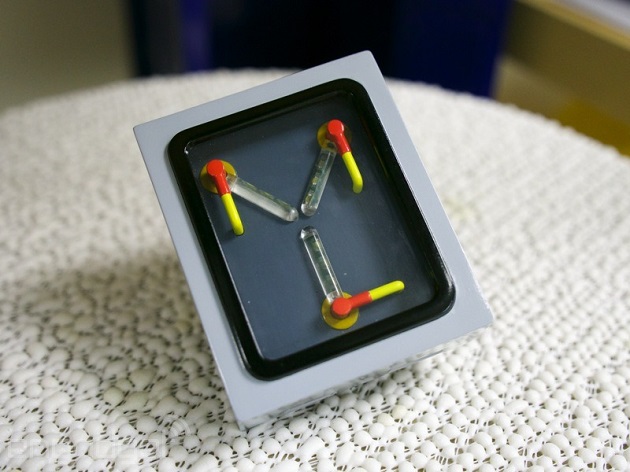 Flux Capacitor USB Car Charger
Technology is getting funny these days. It is hard to differentiate between which is an actual gadget and which one's a spoof. The folks who've created the Flux Capacitor USB Car Charger seem to have taken another April fool's day prank way too seriously.
This gadget was born as a piece of prank on April 1 this year, but now you can actually buy one for $25 a pop.
This futuristic looking car charger can charge your smartphone, tablet, iPod at the same time.  The best part is that it can charge multiple at once. So, buckle up!
In case you hit the gas and achieve 88 miles per hour, the manufacturer claims no responsibility if you end up in 2050!