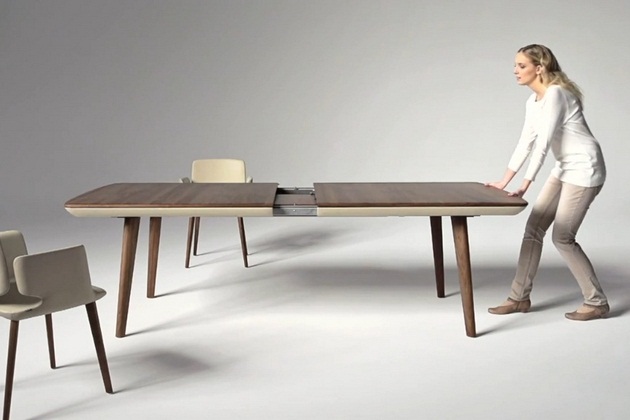 Flaye Extendable Table
The Flaye dining table is a remarkable piece of furniture design by Team7. This innovative table is based on a complex retracting system. Just by unlocking and pulling outwards the table simply extends over three feet in just few seconds. The mechanism on the edges of the table brings the the natural wood to the fore and exposes the core of the highly warp-resistant three-layer panels. The customers are allowed to choose either wooden or leather frame used under the table-top. Twenty-three different shades of leather allow a high degree of individuality when it comes to choosing a color.
This table has won 2013 Innovation Award Winner 2013 and it is just available for buyers. Watch the video attachment to see how it works.