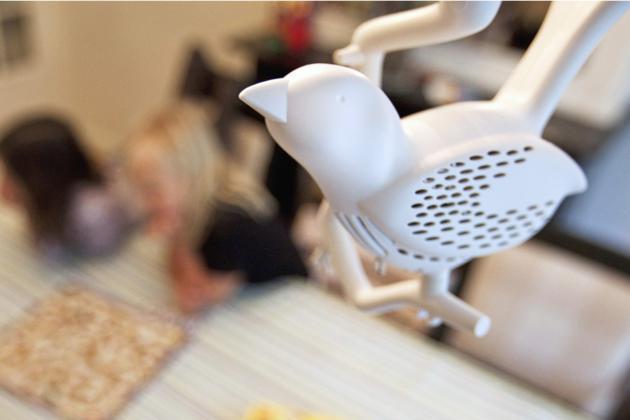 The Chick-a-Dee Smoke Alarm
Forget about shabby looking smoke detectors. Although nowdays they're more techie and sensible but not cute. Chick-a-Dee smoke alarm is our new cool hunting. It is not just decorative but also functions like traditional alarms to protect you.
A cute bird perched on a branch look really cute but for sure it will not speak for good. Chick-a-Dee shouts loud at 85 decibel signal upon smoke detection. And a flashing light lets you know about battery juice. Want it?