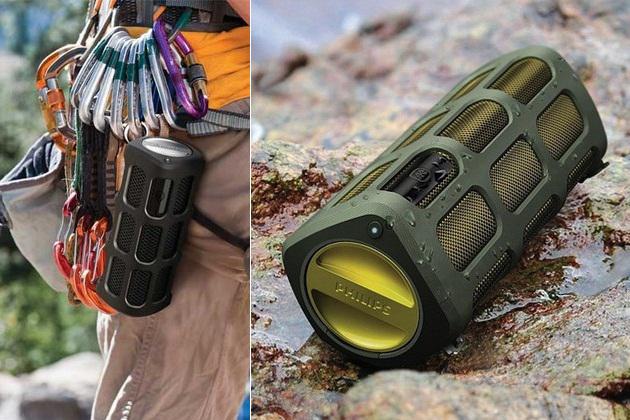 Philips Shoqbox Portable Bluetooth Speaker
When Jawbone came everyone said that is that real portable speaker they wanted. Well, there is no question about that because Jawbone create amazing sound but when it comes to outdoor performance while you're on camping, travelling or sailing, nothing stands near Philips Shoqbox. The Philips Shoqbox Portable Bluetooth Speaker uses durable rubber casing that not only can bear the bumps and shocks but also makes it waterproof. A ring attached to the speaker allows you to hook it with carabiner.
Inside its tough casing it packs 2x + 2 wOOx drivers powered by 8W of power, Bluetooth, built-in mic, motion sensor controls and a rechargeable battery that keeps it beating for 8 hours.