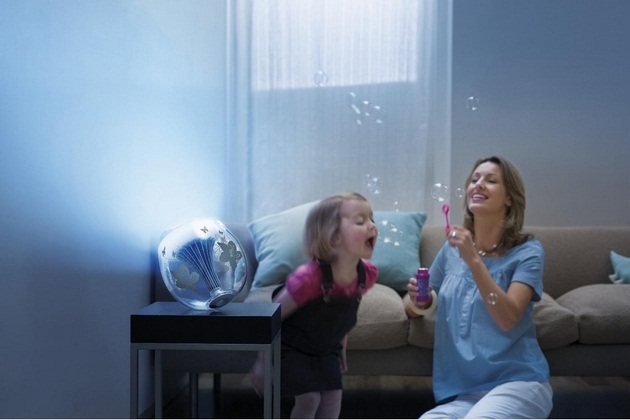 Philips Color-Changing LED Lamp
Philips LivingColors Translucent Changing LED Lamp is a remote control color changing lamp. Turn your mood with grey to pale leaf green color, red to blue or any other shade from almost all living colors. Set colors of your choice or leave it to automatic and it will magically change the shade of your whole interior. The Philips LivingColors LED lamp comes with touch sensitive remote control, you can instantly change the color by tapping a color on the remote's color wheel. The remote also Saturate your light fully to produce a bold color, or thin it out for a more subtle effect.
Apart from creating stunning light the LiviingColors lamp adds elegant, stylish and appealing look to interior. Make sure next night you and your kids sleep in colors.