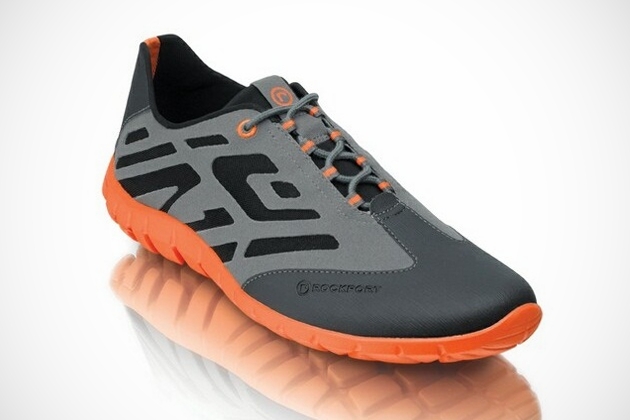 Rockport's truWALKzero Ultra-lightweight Sneaker
The Rockport continues throwing innovate footwear collections in the market. Rockport's new truWALKzero footwear launch event is holding today (April 5th) in Midtown Manhattan in NY. For its Spring 2012 collection, Rockport is gearing up for the global launch of its newest footwear styles for men and women this month. The truWALKzero is the culmination of years of research and testing, and is one of the lightest shoes that Rockport has ever designed. Drawing on Rockport's rich and authentic heritage in designing flexible and lightweight shoes, truWALKzero takes cues from performance technologies with a unique sole, which incorporates flex grooves that boast amazing flexibility.
Rockport will initially launch two styles of the truWALKzero shoes for men and one style for women. The truWALKzero T-Toe Sport for men is a sleek, low profile, lace-up sneaker with leather/mesh uppers available in black/charcoal. The truWALKzero Wingtip is a dressier low profile, lace-up sneaker for men with wingtip detailing, available in black/charcoal and dark brown/orange. For women, the truWALKzero Welded Lace Up is a ghillie style, low profile sneaker in two colorways: black/dark gull grey/lavender, warm grey/white/salmon pink. All the styles include contrasting soles for an added color pop.
TruWALKzero will be available at Rockport retail stores worldwide and select mid-tier retailers, as well as through Rockport.com beginning April 2012 for $120 – $140